Seventeen years ago, when actress S. Epatha Merkerson was 50, she attended a health fair in Washington, DC for NBC. At the time, Merkerson played the legendary Lieutenant Anita Van Buren on NBC's "Law & Order".
When an NBC subsidiary cameraman followed her and filmed her, she cooked a healthy meal with a cook, spoke to someone who was demonstrating exercises, and had her blood tested by a doctor at the Howard University table. Merkerson remembers looking into the camera and saying, "That didn't even hurt." After the camera was turned off, the doctor asked Merkerson to come back when she was done with the work. Merkerson thought he wanted a photo or an autograph.
When she came back the doctor said, "I want to take your blood sugar again. It was very high."
"He did it and showed it to me," Merkerson recalls. "The number was like 250, 275. It was high."
She asked, "What does that mean?" The doctor replied, "It means you are diabetic."
Merkerson had type 2 diabetes and didn't know it.
Family euphemisms
Although diabetes runs in her family, Merkerson says they didn't talk about it. "My father died of complications from diabetes. My grandmother lost her eyesight. My uncle had amputations," she says. "But we never talked about it. It was always 'Mama Pearl has a touch of sugar.' No, Mama Pearl has diabetes. "
Upon her return to New York, Merkerson saw her internist, who referred her to an endocrinologist. With this specialist she discussed what she ate and when, her exercise habits and what kind of exercise she was doing. In addition to diabetes, Merkerson had high blood pressure. Her endocrinologist prescribed metformin and a statin.
While she vowed to change her eating habits and get more exercise, Merkerson admitted she hadn't done so for years. She had quit smoking in 1994, but had not changed her eating habits or exercise, and she had gained weight.
It took a hearty conversation with her specialist to get her to change her behavior.
Epatha's revelation
Merkerson recalls the appointment that made a difference. Her diabetes got worse. Finally, her endocrinologist said, "I've been telling you for a couple of years – you have to be careful, Epatha. Let me just put it this way: you're fat!"
At the time, Merkerson was furious. "I should … hit you!" she remembers saying. "He's a good guy and he started laughing. He knew it would piss me off. This is someone who met me. He really cares about my health." She says he kept telling her what to do to take care of herself, but she didn't. "He was at the end of his rope. He was really trying to make me healthier."
After Merkerson left his office, he went home. She had a very long conversation with herself. "You have seen what this disease can do. You have seen it in your family. You can do two things: you can either do better, or you could actually lose your life or an extremity and then what will you do?" ? " She thought.
Changes
Merkerson as the legendary Lieutenant Anita Van Buren in 2008.
(Photo / Virginia Sherwood / NBC)
Merkerson took action. "I had to make some personal changes." She started to eat better and tried different types of exercises to see what she wanted most. Hot yoga and cycling didn't work for her. But walking did. "New York is a great place to walk. Now I'm here in Chicago doing the Chicago Med, and Chicago is a great city to walk too," says Merkerson, who does blood tests twice a day but doesn't take insulin.
Although it took time, their changes led to transformation. Merkerson weighed from 174 pounds to 135 pounds. What is hardest for them is keeping their life in balance. For example, her work schedule can often vary: she can call at 5 a.m. one day and call at 4:30 p.m. the next. "That's the hardest part – how to balance that and do the same [eating and exercising] every day, no matter what my schedule is, "she explains.
As she eats on the set, Merkerson says making good decisions is difficult, but she works hard on it. "With craft services, they put everything on the table – from what's absolutely good for you to what's worst for you," she says. "You have to make the decision to find out what will be healthy for you."
During the pandemic, Merkerson kept pace with her regime. She eats well and regularly; She walks a lot and is engaged in her hobby – sewing. It paid off. "I just got the results of my last blood test and my A1C was 6%. Whatever I do, I should keep doing it," she says, adding that her A1C was once 8.5%.
Prior to her diagnosis, Merkerson said she did not think she had symptoms of diabetes, but in retrospect she finds that she urinated a lot and was often hungry and thirsty as well.
"What I also realize is the shame that comes with it," she says. "People think diabetes is something that can be prevented. For sure, you can eat better, you can exercise, and you can do things to prevent it. But if it's part of your DNA, it has to be dealt with Shame that surrounds diabetes is really what prevents many people from expressing themselves and engaging with the topic. People shouldn't be ashamed of being diabetic. "
Merkerson, who got her start on television with Reba the Mail Lady at Pee-wee's Playhouse and set a record for playing one of the longest-running black characters on prime-time television as Lt. Van Buren holds an Emmy, a Golden Globe, a Screen Actors Guild Award, four NAACP Image Awards, two Obie Awards, and two Tony Award nominations. In "Chicago Med" she plays Sharon Goodwin, a strong doctor who also happens to have type 2 diabetes.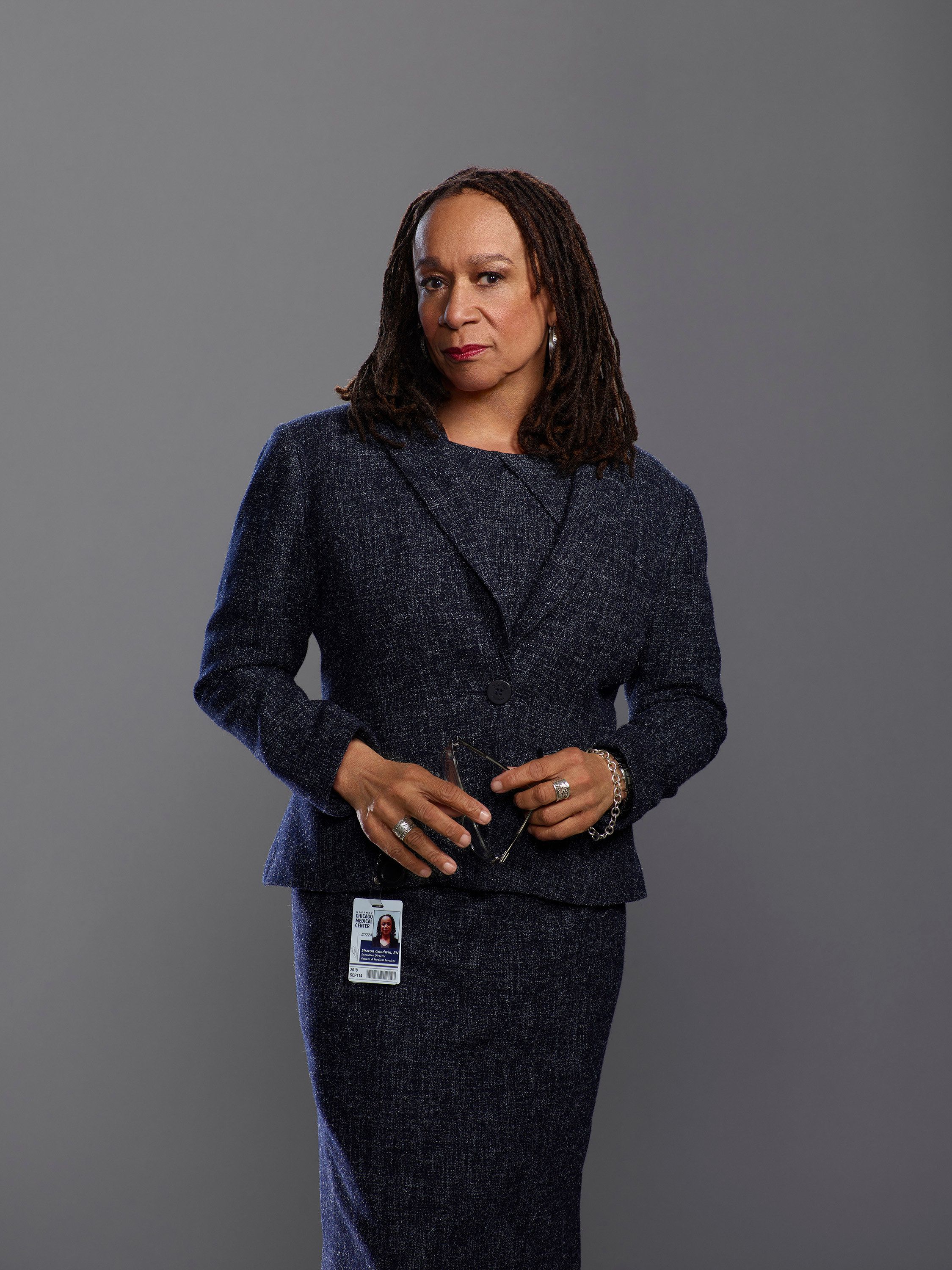 Merkerson as Sharon Goodwin.
(Photo / NBCUniversal)
"What I love about Chicago – because New York is my home – is that I work with a group of really intelligent, wonderfully fun, intuitive people," she says. "I love the work, but the work has been enhanced by the relationships I have made with the people here."
She doesn't worry about diabetes. "Find a way to get well because it's a disease you can live with," she says. "Being a type 2 diabetic is not a death sentence."
resources
American Diabetes Association